​Product reviews and Google Shopping Ads
Display your product reviews across the internet. Use your product reviews to get an improved Google presence with Google Shopping Ads.
What are Shopping Ads and where are they available?

Google Shopping Ads, according to Google, "promote your online and local inventory, boost traffic to your website or local store, and find better qualified leads." Shopping Ads with ratings are available in several countries.
With our product review integration, add stars to your Shopping Ads to improve your click-through rate.
To benefit from stars in Shopping Ads, you need:
A Google AdWords account.
A Google Merchant Center account.
To feed all your products directly to Google Shopping.
Important: The Google Shopping product feed is different from the Product Review feed that Trustpilot sends to Google Shopping. Google must receive both product feeds for you to get rich snippet stars on Google.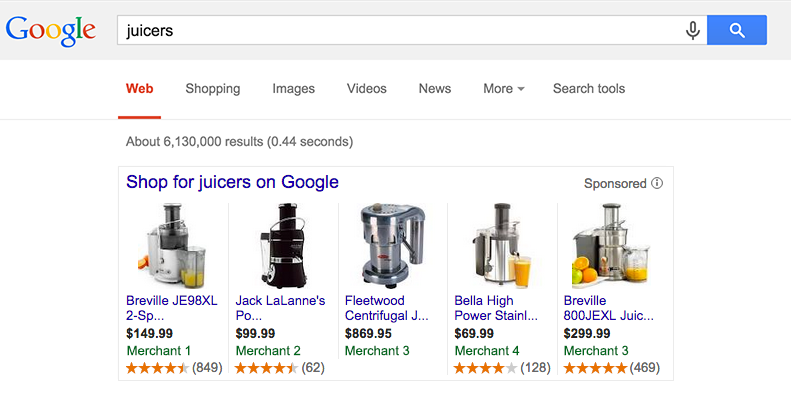 Why aren't my product reviews listed in Google Shopping Ads?
Here are three common reasons:
You haven't applied to get your star rating in Google Shopping Ads. Read Google's Products Feed Specification to learn how to get a feed of your products to Google.
You haven't met Google's minimum product review requirements. To be listed in Google Shopping, your company must have a minimum of 50 product reviews in your feed. For one of your products to show up in Google Shopping, it needs at least three reviews, including one from a customer that you invited to leave a review.
The SKUs and/or product URLs you've sent to Google are different from the ones you've sent to Trustpilot.
How long does it take for product reviews to appear on Google Shopping Ads after Trustpilot submits the Product Reviews feed?
Trustpilot submits a new batch of product reviews to Google daily. But there is an unknown delay in how long Google takes to process the data. Our advice is to be patient, but do check if you follow our advice from the above paragraph.