Manage and analyze your local reviews and gain insights into how your business is performing across all of your locations.
Manage your local reviews
Go to Service Reviews to filter your reviews by location. This gives you an overview of how each location performs, as well as the ability to reply to your customers' feedback.
Analyze your local reviews
Compare customer satisfaction across all of your locations and stores to understand how each one performs. To analyze the performance of a particular location: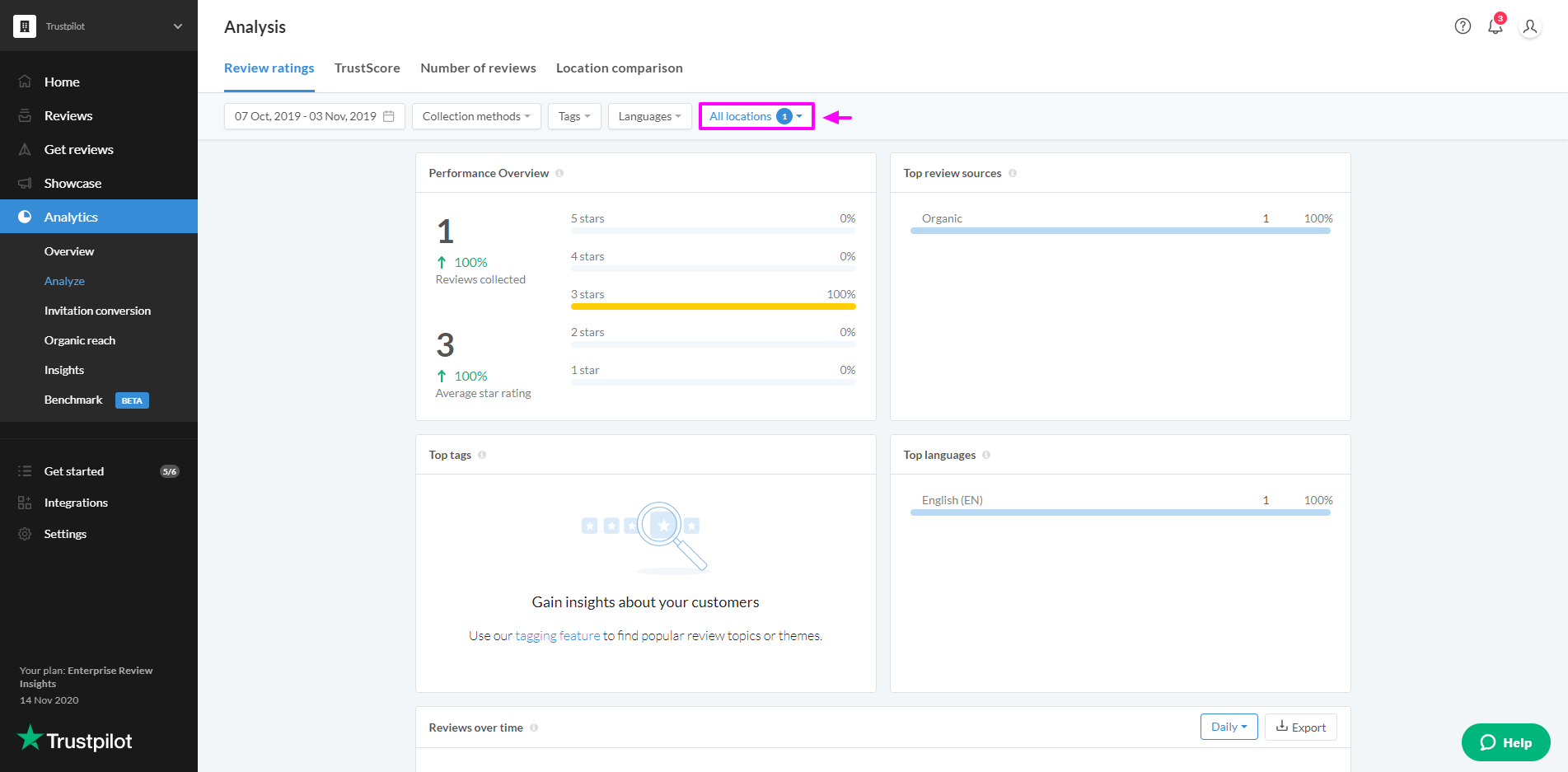 To see an overview of all of your locations, go to Analytics > Analyze > Locations comparison.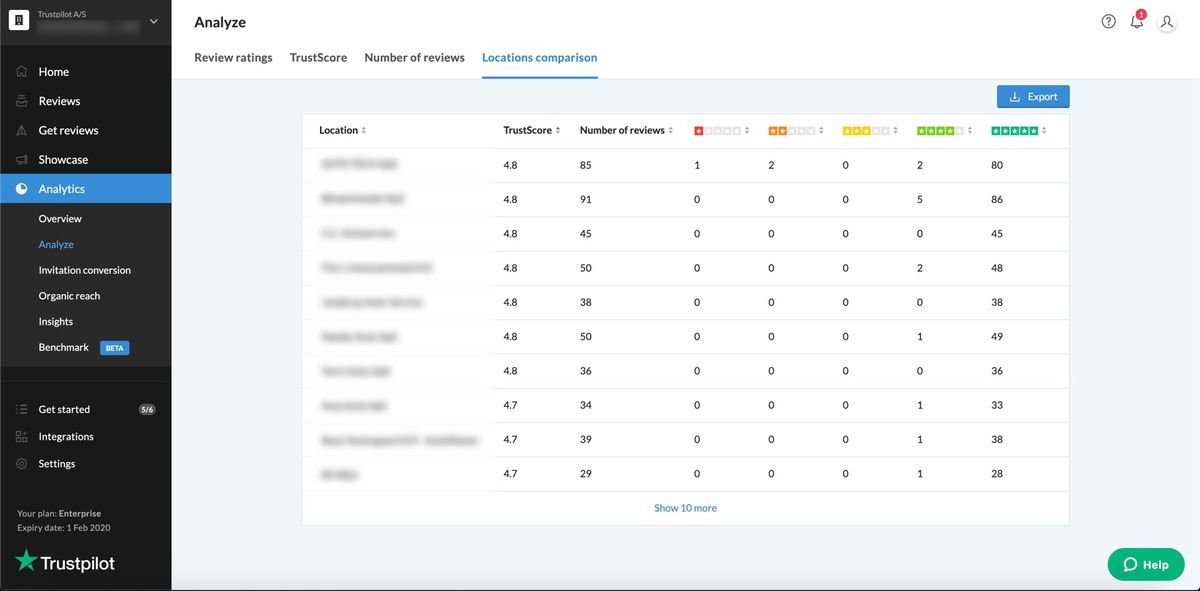 You can also display local reviews on your website. It's a great way to show your customers how well a given location of your company is performing, and it may also help you to rank better in local searches.