Use one of our TrustBox widgets to display local reviews on your website and showcase how well your company's locations are performing.
You can also see how your local reviews will be displayed on your profile page on Trustpilot and on each location's Trustpilot profile page.
To display local reviews on your website, you need to generate the code of the TrustBox once, and dynamically replace the location ID on each location page or next to each location.
Note: You might need a developer to help you do this.
Display local reviews in a TrustBox
Choose the TrustBox layout you want to use and choose a TrustBox.
In the Get your TrustBox - 4 easy steps section, under Select one of your company locations, select the location whose reviews you want the TrustBox to display from the drop-down menu.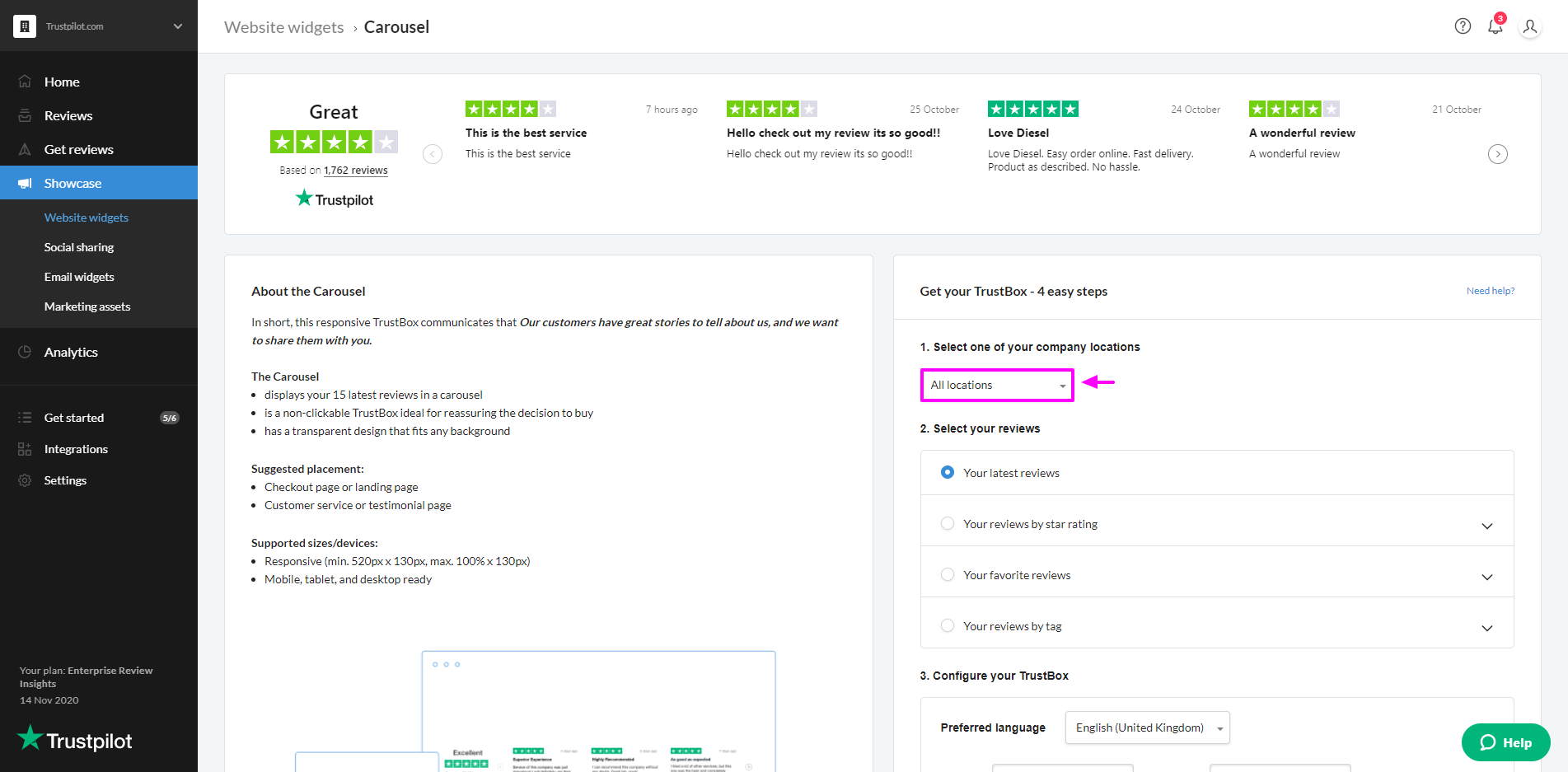 How to best showcase local reviews on your website
It's a good idea to show your brand's overall TrustScore on your homepage and other key locations, for example, your website's header and footer.
Show the location score on list or search pages for easy comparison, and show your local reviews on each location's page.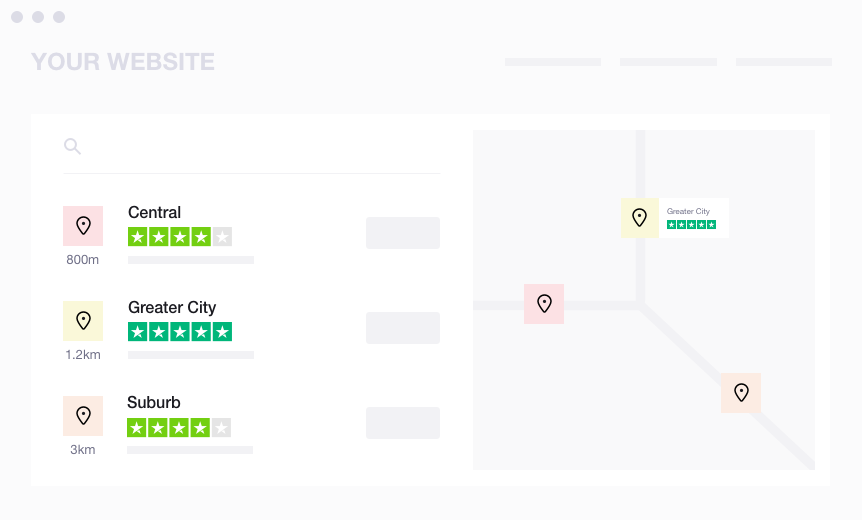 This ensures that your visitors see the most relevant scores throughout their entire user journey on your website.
Local reviews on your Trustpilot profile page
Once you start receiving local reviews, they'll be shown on both your Trustpilot profile page and the location's unique profile page. Anyone who visits your company's profile page on Trustpilot can navigate to the local profile page of their choosing on the right-hand side of the page.
Each location has its own TrustScore, while each review of a specific location also contributes to the company's overall TrustScore.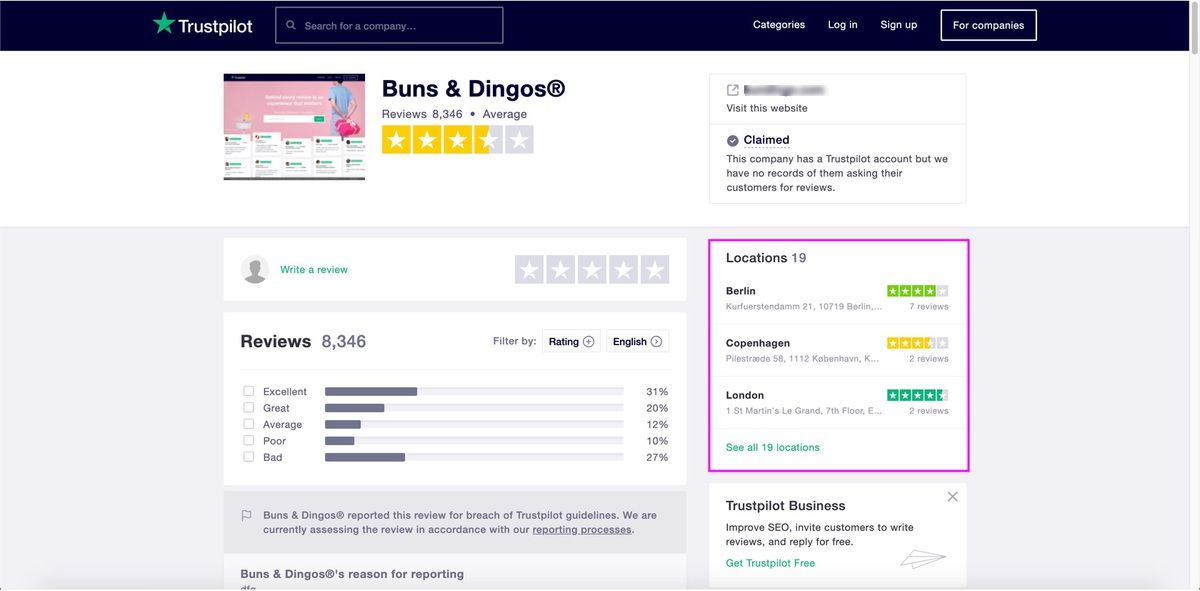 Local reviews on your local profile pages
Once you set up your company locations, each location will have its own profile page. Consumers can visit local profile pages to see how the individual location is performing.
Local profile pages display the location's address, domain URL, and phone number (if you entered that information when setting it up).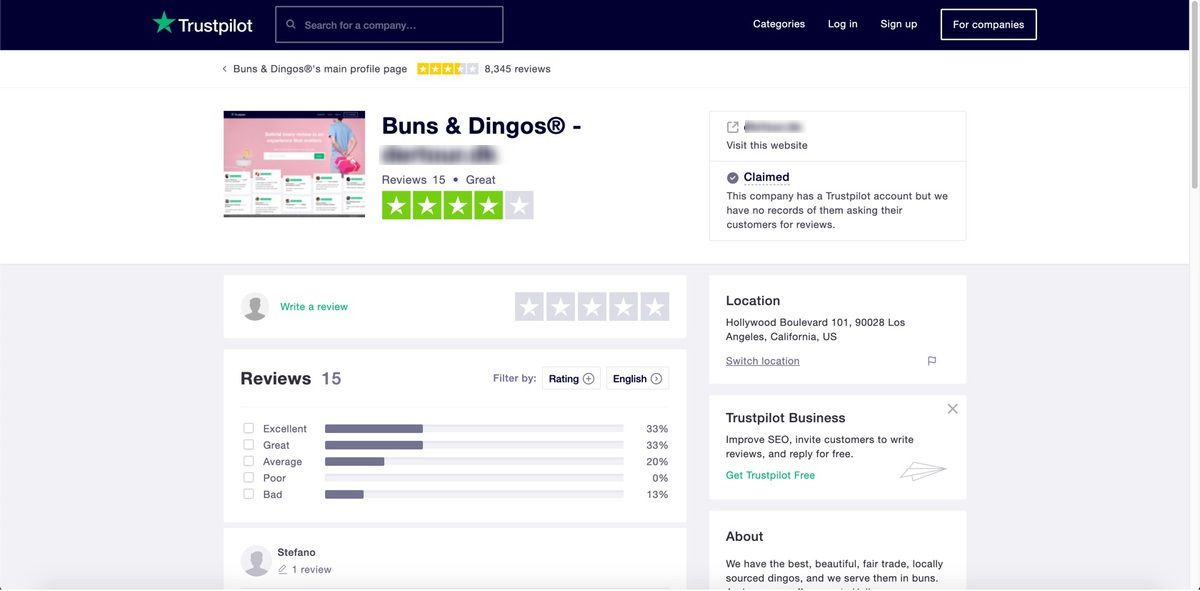 SEO benefits of Local profile pages
Local profile pages are optimized for search engine optimization, so your locations can rank highly for Google local searches.
Like your main Trustpilot profile page, each local profile page is eligible to receive rich snippet stars. This can help your locations stand out in search engine result pages or SERPs.
To check that you are getting rich snippets, enter "[Your Company Name] [Location] Reviews" into Google search.
Note: Whether rich snippets appear or not is entirely at Google's discretion. Even if you've satisfied all of their guidelines, Google still decides if they display rich snippets in SERPs. To increase the chance that you'll receive rich snippets, follow our SEO guidelines.