Send service and product review invitation emails
Do you ask your customers to leave you service and product reviews? Send them one email requesting both types of reviews or send out two separate invitation emails.
Maybe you want to send your customers one invitation email to reduce the number of messages that they receive. Or perhaps you want to send separate service and product review invitations to give the customer time to use the product. In either case, it's easy to set up your invitations.
Set up when to send your review invitations
Navigate to Trustpilot Business > Get Reviews > Invitation Settings > Timing and frequency.
Under the When collecting product reviews heading, select how you want to collect product reviews.

Ask your customers to rate your service and the products included in the order in one single email.
Send your customers two separate emails. The service review invitation is always sent out first, and you can delay the product review invitation by days, weeks, and up to 3 months.

Click the Save changes button.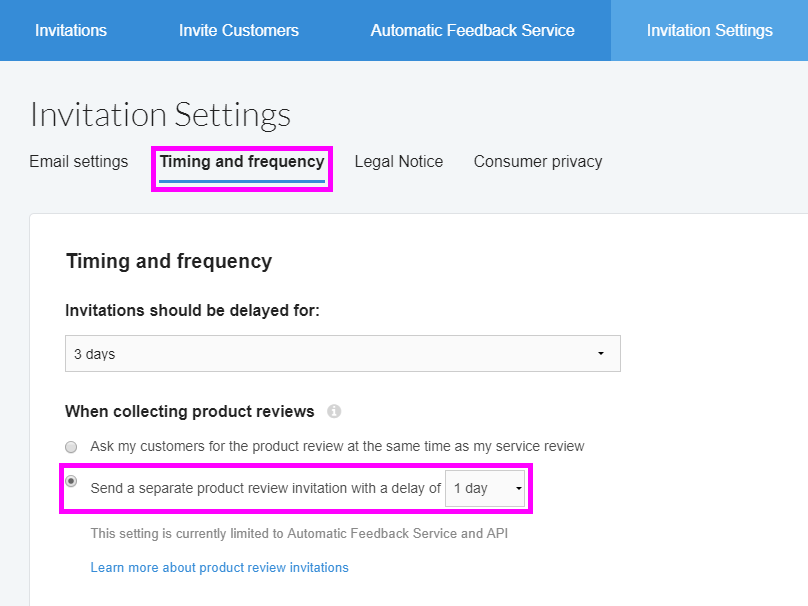 Choose your email templates
Now select the default email templates you'd like to use when you invite your customers to leave service and product reviews.
Go to Invitation Settings > Email settings, and select your preferred template.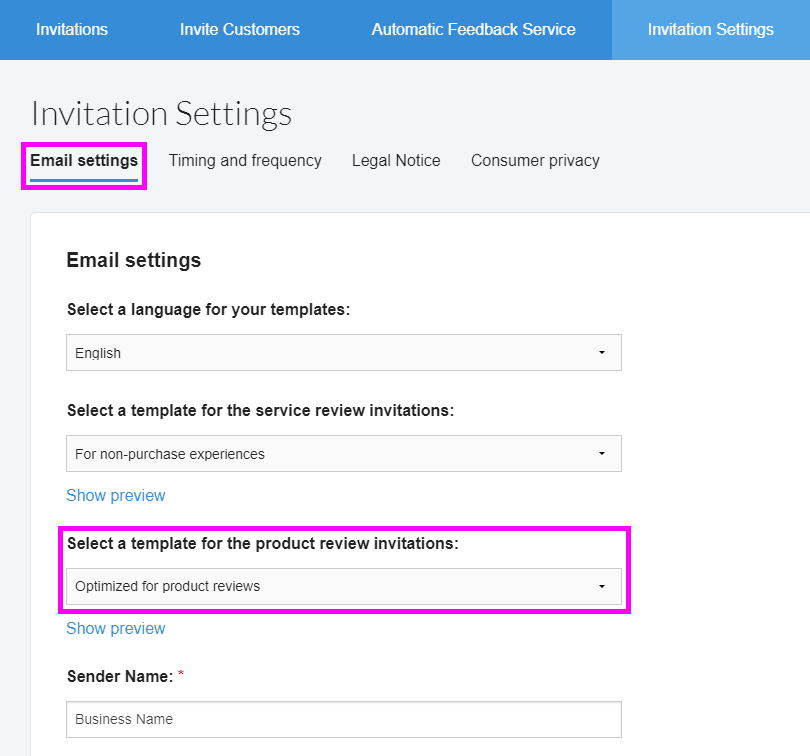 You can customize your own templates, but we provide tested and optimized templates for you.