We've created a useful graphic to help Trustpilot users understand when we act as a data controller and when we're a data processor under the GDPR.
Trustpilot review invitation services
New EU data protection laws impose responsibilities on data processors and data controllers. Our infographic below shows when Trustpilot is a data processor and a data controller for personal data relating to our platform.
We define data processor and data controller in accordance with the General Data Protection Regulation (GDPR).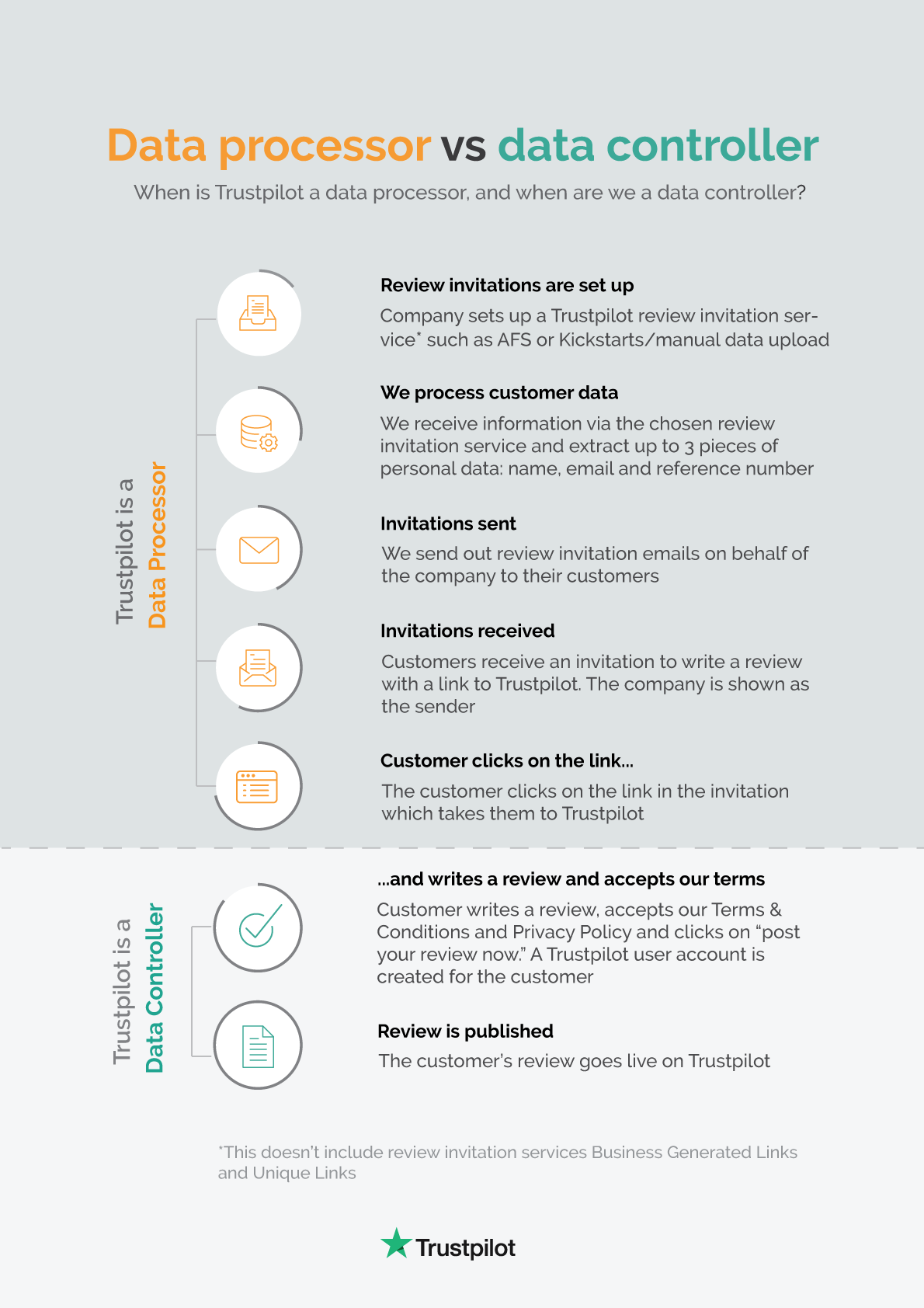 Note: The above graphic applies when companies use Trustpilot review invitation services such as AFS and Kickstarts, but not if they use Business Generated Links or Unique Links. See the flow and transfer of personal data for Business Generated Links here.
More information
Our Privacy Policy for reviewers (US version, UK version) explains in more detail which personal data we collect from reviewers and users of our platform, how we collect it and what we use it for.
Business users of Trustpilot can find more information in our Privacy Policy for businesses.