The Insights package includes a set of dashboards to help customers extract business insights from their reviews.
Insights for Customer Satisfaction - a dashboard that shows your Customer Satisfaction Score based on review ratings
Insights for Tags - a dashboard that shows how your tagged reviews have performed
Customer Satisfaction Score
The Customer Satisfaction Score is calculated by subtracting the percentage of Negative customers from the percentage who are Positive. Neutrals count towards the total number of respondents, thus decreasing the percentage of Positives and Negatives and pushing the Customer Satisfaction Score towards 0. Customer Satisfaction Score can range from a low of -100 (if every review is a Negative) to a high of 100 (if every review is a Positive).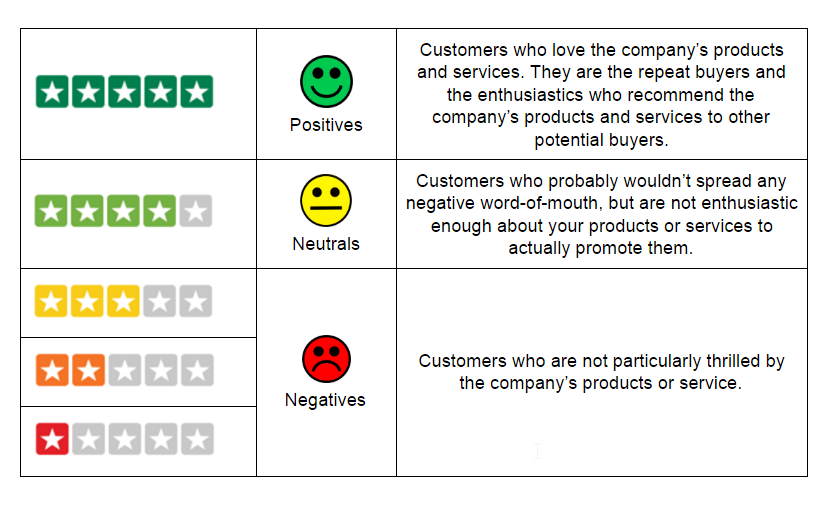 For example if you have two 5-star reviews, one 4-star review and one 3-star review, your Customer Satisfaction Score will be 25% + 25% + 0% - 25% = 25%
Or in another example if you have three 5-star reviews, and one 4 star review, your Customer Satisfaction Score will be 25% + 25% + 25% + 0% = 75%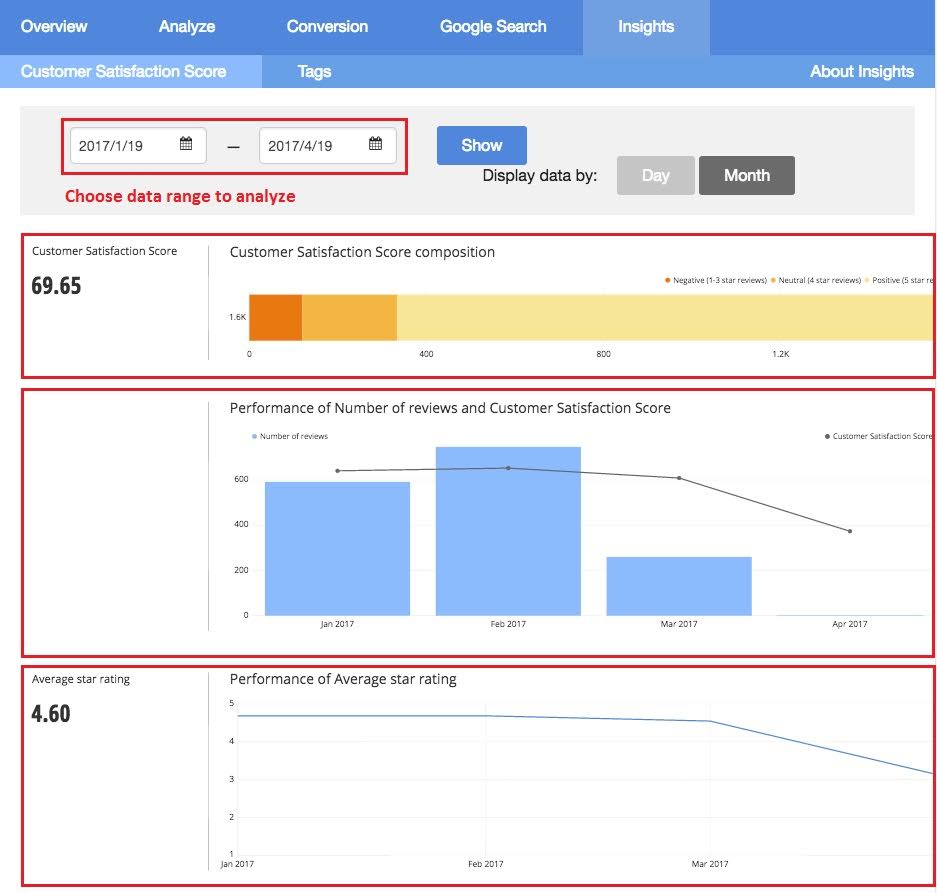 Tags
You can categorize or tag reviews according to your terms. Once reviews are tagged, you can easily analyze your performance by segment and monitor the main themes of service reviews. Read more about Tagging and pre-tagging service reviews.
In the Tag section, it is possible to view daily and monthly statistics about Average star rating, Number of reviews, and Customer Satisfaction Score for reviews that have Tags assigned.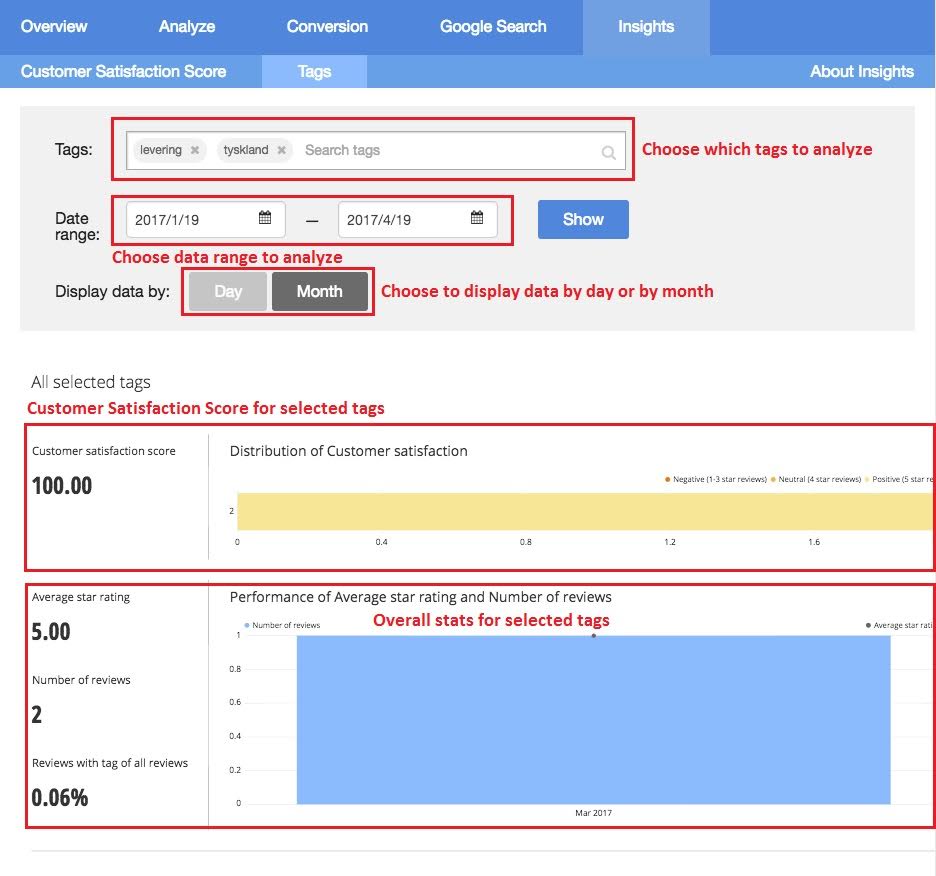 This graph gives an overview of Distribution of Customer satisfaction and Performance of Average star rating by tag.