Trustpilot Analytics: ​Insights
The Insights-dashboards under "Analytics" includes a set of dashboards to help customers extract business insights from their reviews.
Insights for Customer Satisfaction - a dashboard that shows your Customer Satisfaction Score based on review ratings
Insights for Tags - a dashboard that shows how your tagged reviews have performed
Customer Satisfaction Score
The Customer Satisfaction Score is calculated by subtracting the percentage of Negative customers from the percentage who are Positive. Neutrals count towards the total number of respondents, thus decreasing the percentage of Positives and Negatives and pushing the Customer Satisfaction Score towards 0. Customer Satisfaction Score can range from a low of -100 (if every review is a Negative) to a high of 100 (if every review is a Positive).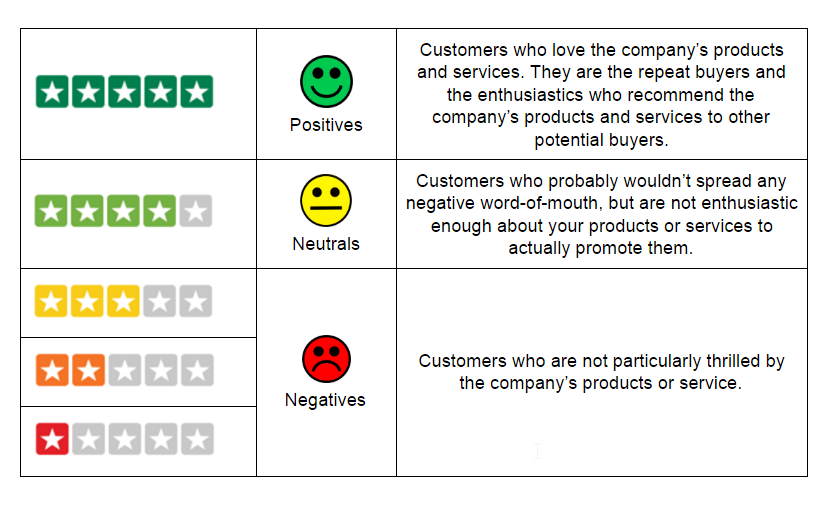 For example if you have two 5-star reviews, one 4-star review and one 3-star review, your Customer Satisfaction Score will be 25% + 25% + 0% - 25% = 25%
Or in another example if you have three 5-star reviews, and one 4 star review, your Customer Satisfaction Score will be 25% + 25% + 25% + 0% = 75%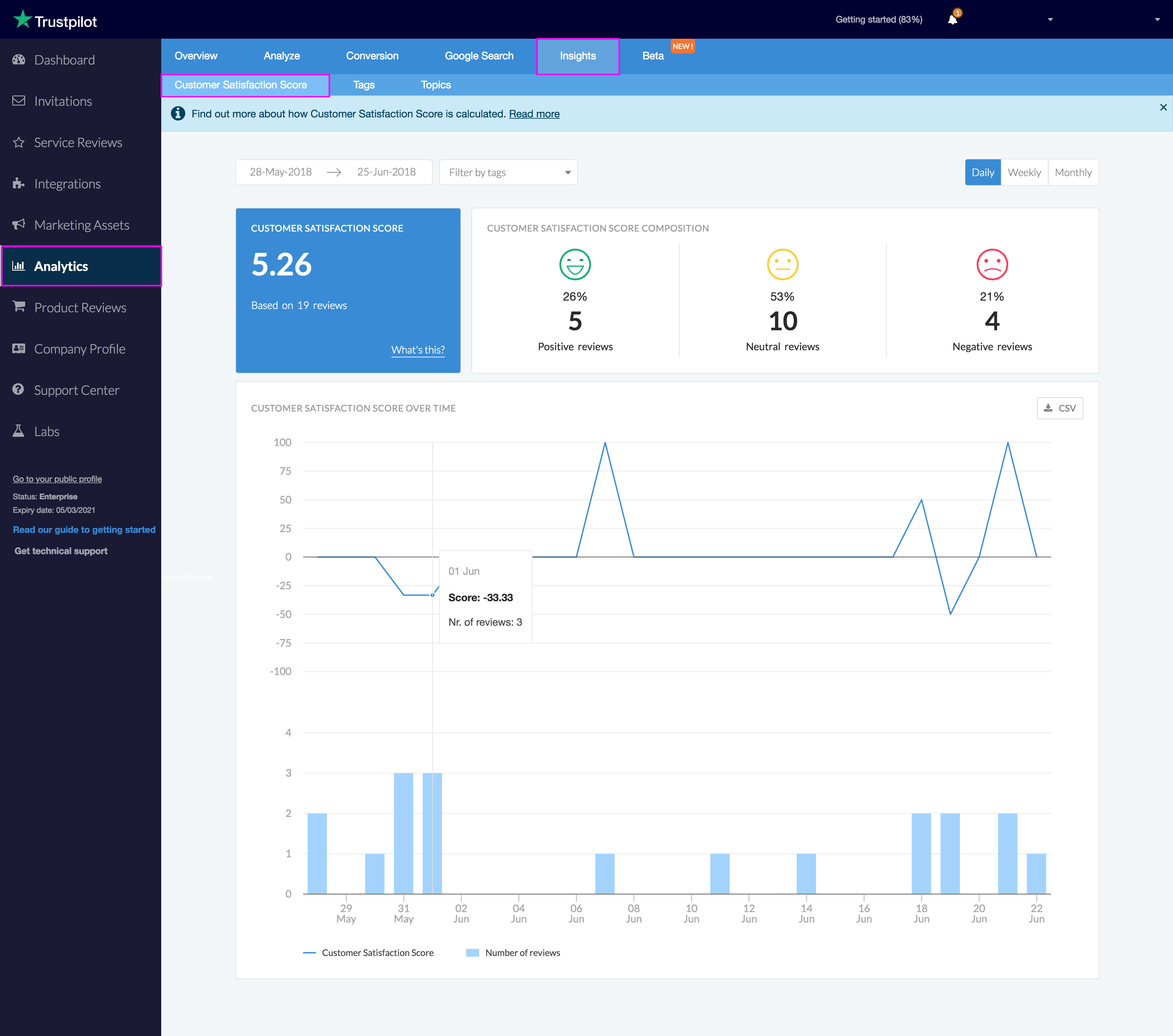 Tags
Add your own tags to your service reviews using Trustpilot's Tagging and pre-tagging features. Once you've tagged your reviews, you can easily analyze your performance by segment and use the Tags Dashboard to monitor the most common themes in your service reviews.
By default, the dashboard shows you aggregated statistics for all your tags, as well as an exportable table view that shows your average star rating, number of reviews, and customer satisfaction score for each available tag in the chosen period.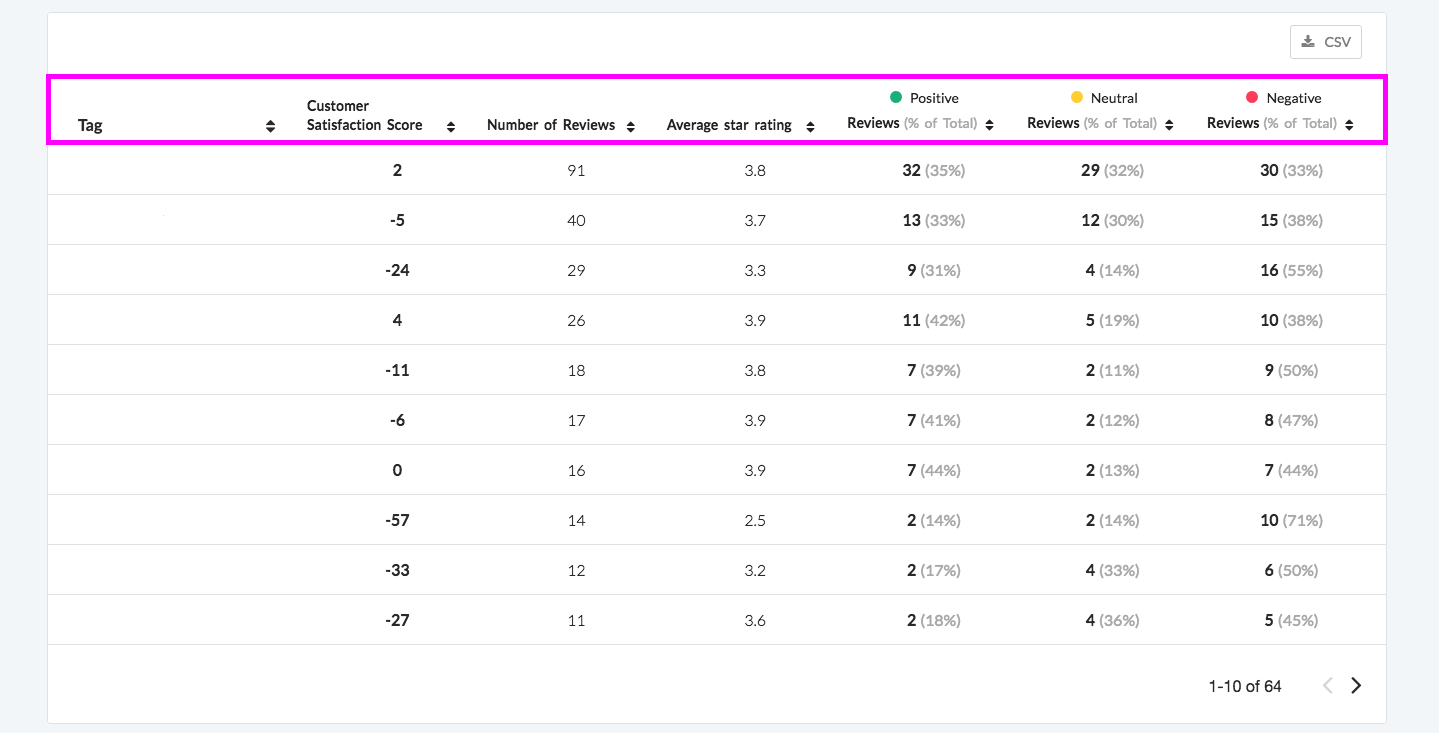 If you want to have a closer look at how specific tags are performing, select them from the tags filter. The dashboard will display the stats for that selection.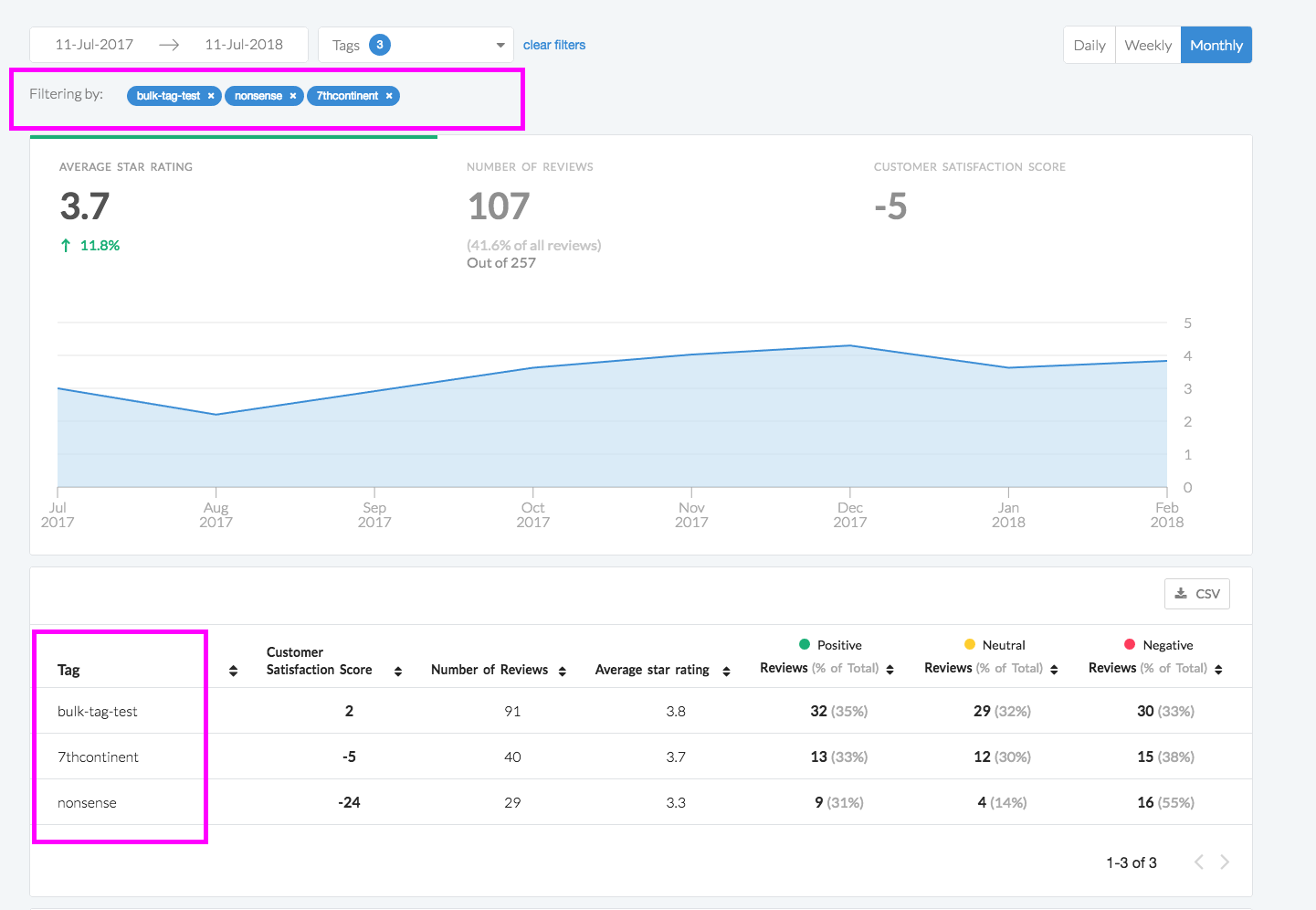 When you filter down to specific tags, you'll also see a chart at the bottom of the dashboard that compares each tag's average star rating over the chosen period.