Customer reviews on Trustpilot are collected in three different ways: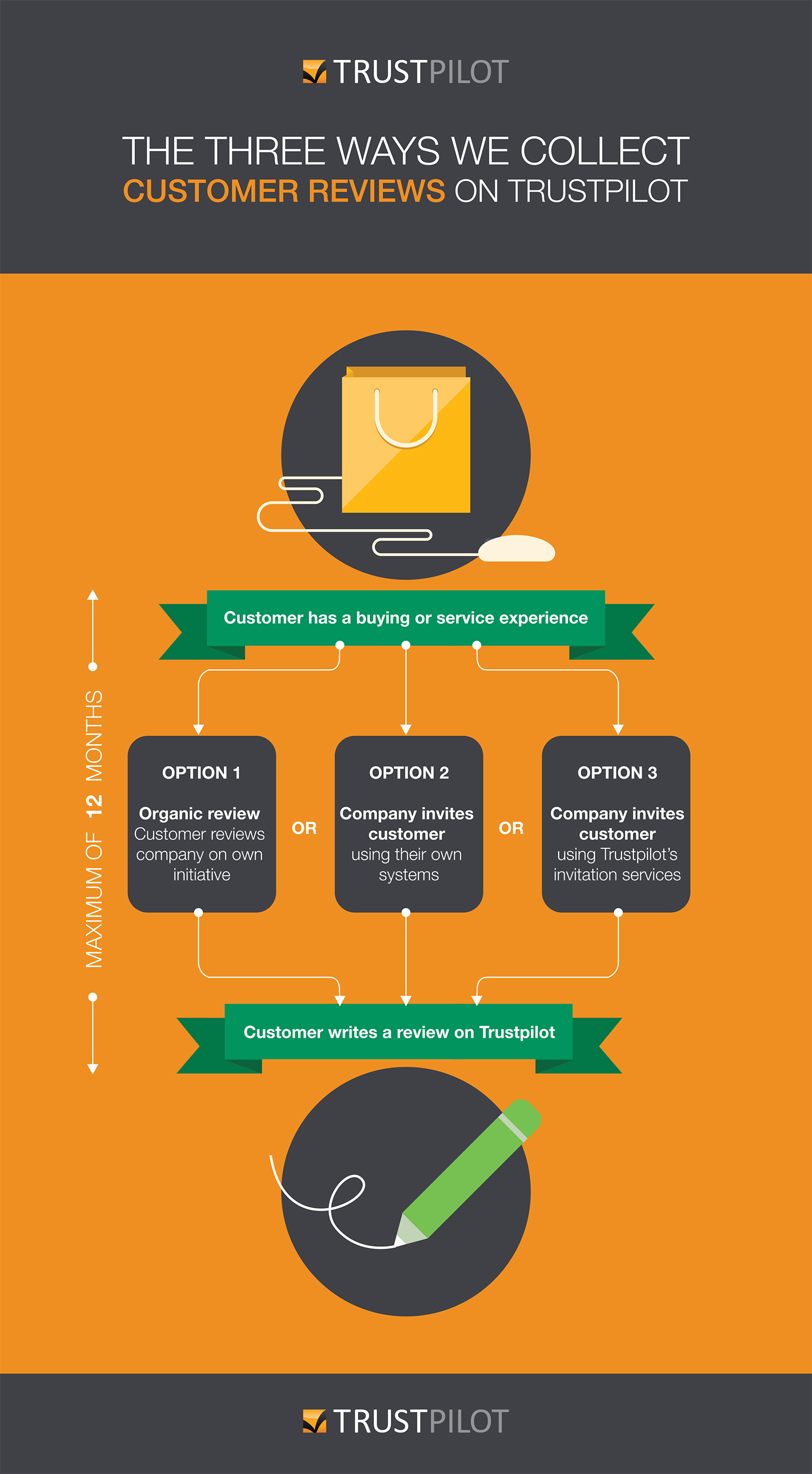 1. Organic reviews
Reviews that are not solicited are "organic" reviews. This means that after having a buying experience, a customer logs onto Trustpilot and writes a review on their own initiative - without a specific invitation from the business or company they've had dealings with.
2. Company invites customers independently
Businesses can use their own resources to send invitations to customers inviting them to review their experience on Trustpilot.
3. Company invites customers using Trustpilot's services
Companies that subscribe to Trustpilot's paid services can invite their customers to review them using our invitation services, such as our Automatic Feedback Service. This can make the process faster and easier to manage for businesses.