Please note that these instructions only apply to those who have not yet upgraded to AFS 2.0. Click here for the AFS 2.0 guide.

Automatic Feedback Service 2.0 introduces a smarter and far more powerful way to integrate your eCommerce store with Trustpilot. With AFS 2.0 you can increase the number of clients who respond to your invitations in several ways. First, you can include Trustpilot's interactive stars in your invitation template. Adding these interactive stars to your invitation template can increase your current conversion rate by up to 61%! Additionally, you can now optimize your conversion rate by specifying the exact date and time to deliver your invitations. Yet another benefit of AFS 2.0 is pre-tagging. For example, you can pre-tag your reviews and collect data such as city, shipping methods, or sales agent, and thereby gain insights into your business - helping you make smarter business decisions. Finally, with AFS 2.0 you can include the products your customers have purchased, allowing them to leave both a service review and a product review through the same invitation. Click here to upgrade now or contact our Support Team or your Account Manager to make the switch today.
Please follow the below steps to set up your OpenCart webshop to work with Trustpilot.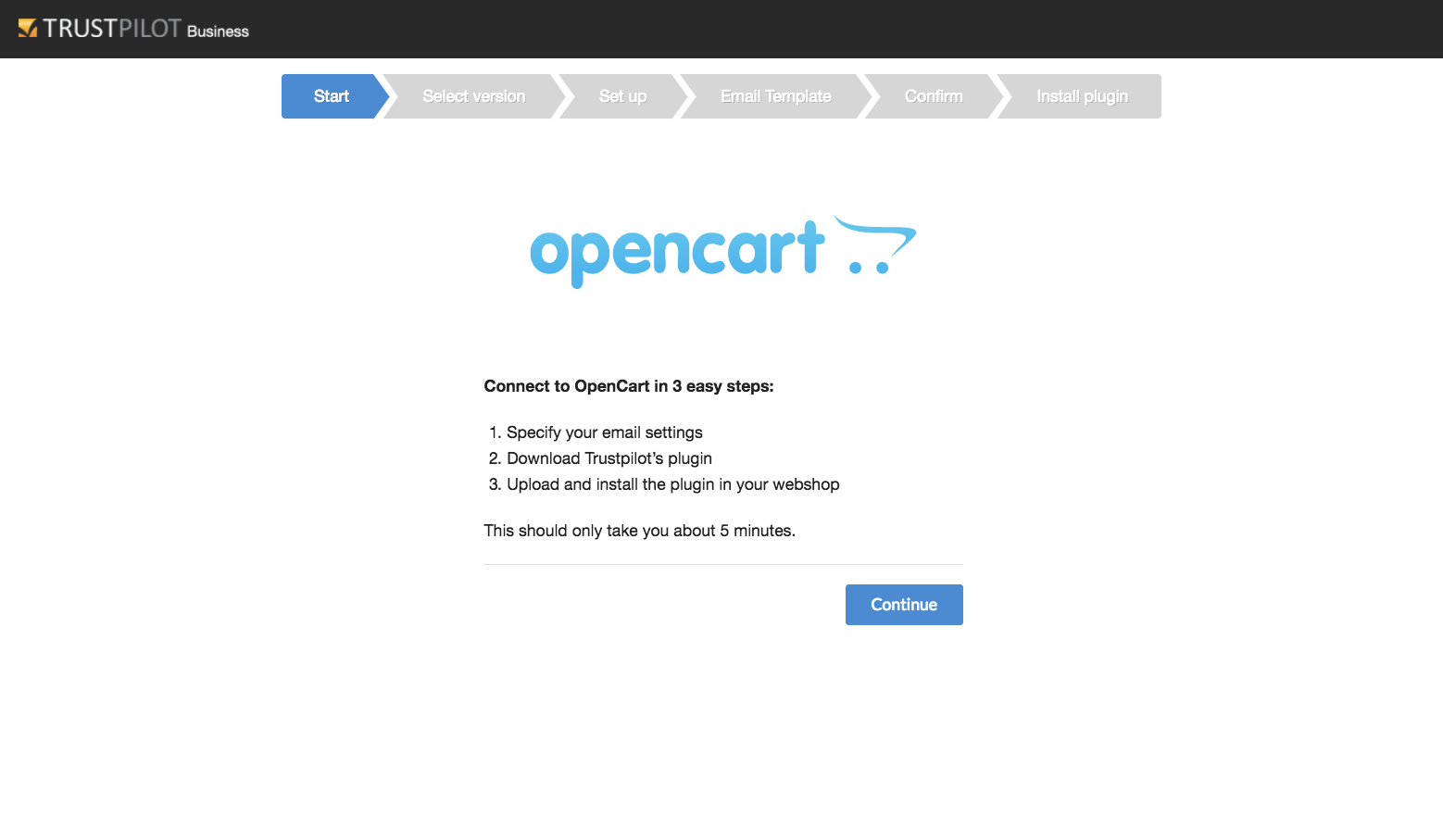 Steps:
Log on to the Admin panel/Dashboard
Click on System > Settings
After the relevant store click on Edit
You are then sent to the Settings page of that store
Save configuration and the changes are ready
Click on the Mail tab
In the field Additional Alert E-Mails: add the Trustpilot email address - [UNIQUEEMAILADDRESS]
Click Save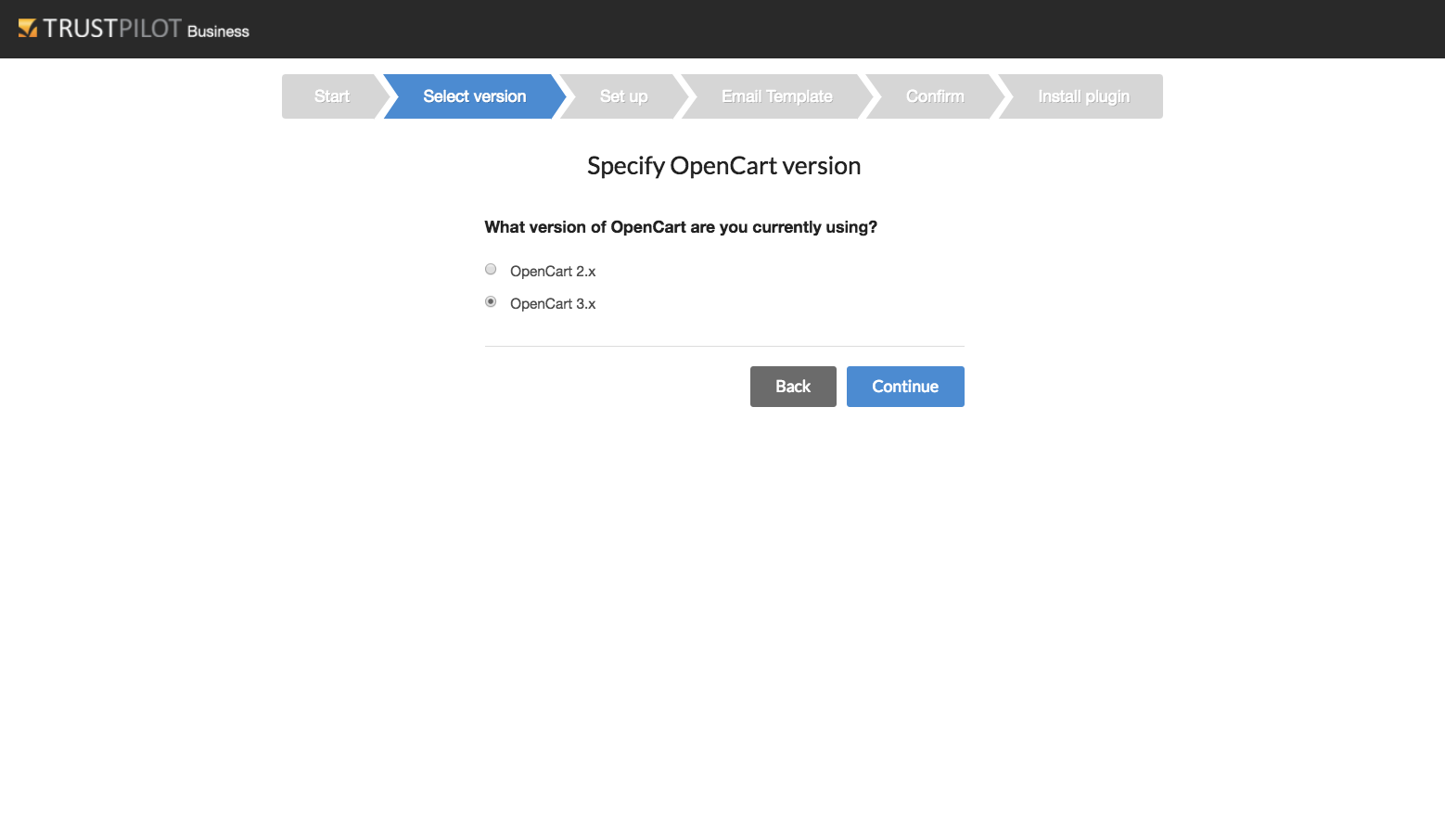 Important
Set up your email template(s) to pull in the following customer information:
Email address - placed in the body of the email
The customer's name - placed in the greeting
(Note: In cases where a name cannot be identified, 'Customer' will be used instead)
Reference number - placed in the Subject field or the body of the email
Please note that the sender's email address must contain the domain of the webshop e.g. info@[DOMAINNAME]. If you happen to be sending order confirmations from other domains, make sure to add them to your whitelist. This way Trustpilot knows what emails are allowed to trigger invitations to your customers.
How to add additional domains to your whitelist:
Go to your Trustpilot Dashboard and click on Invitations. Then choose Automatic Feedback Service and scroll down to Domains that trigger invitations. Add the domain(s) that are allowed to send trigger-emails to Trustpilot, e.g. orders.myshop.com.
Read more about whitelists here.