The Overview shows how your reviews have performed in the last 28 days. It gives you valuable insight into where your reviews come from, how many you've gotten, and what your TrustScore is.
To see your Overview, log in to your business account. On the landing page, select Analytics, then Overview.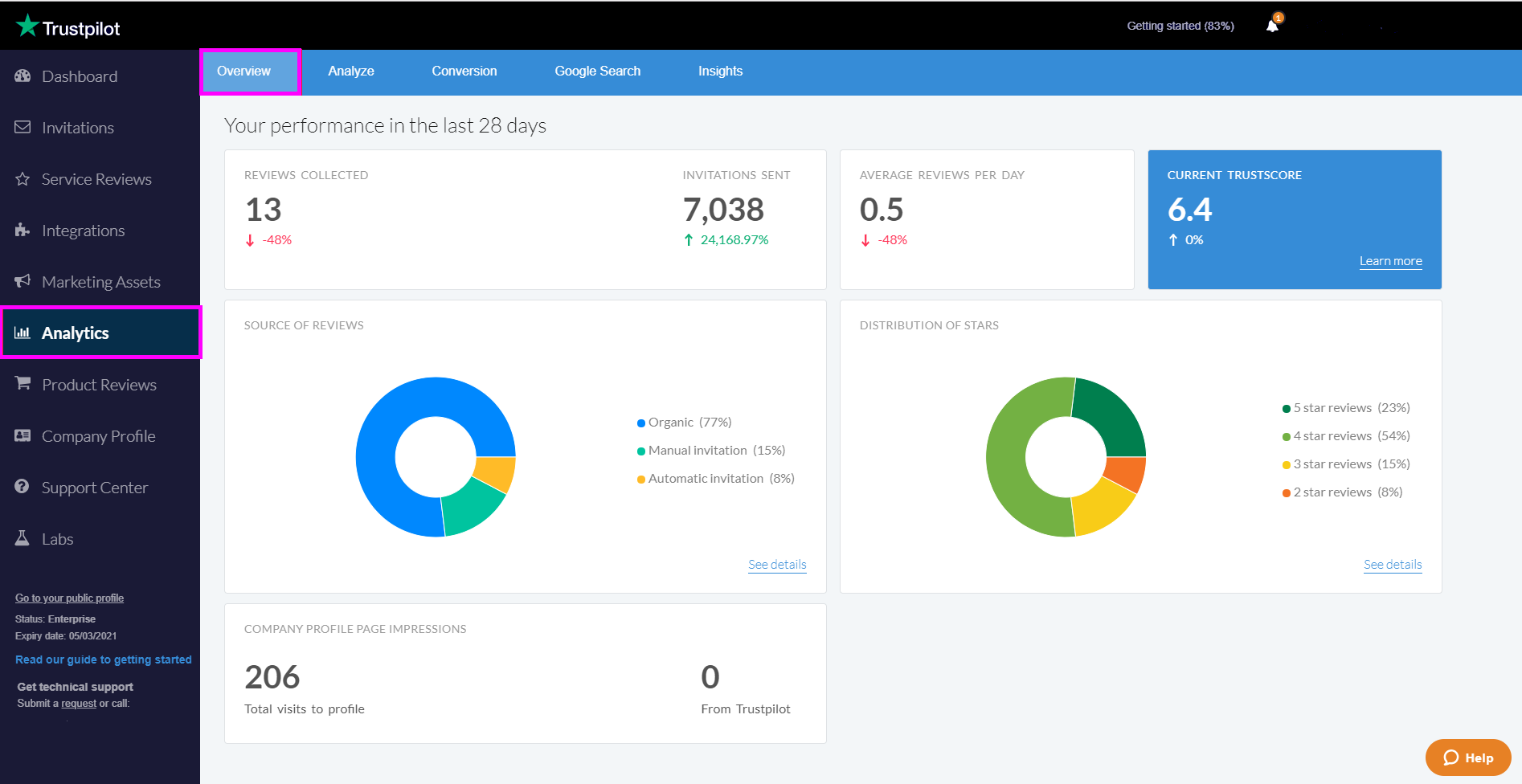 The Overview shows you:
Reviews collected – The total number of reviews collected in the last 28 days
Reviews per day – The average number of reviews you've collected per day over the last 28 days
Current TrustScore – Your current TrustScore. You can also find this on your company's Trustpilot profile page.
Invitations sent – The total number of invitations you've sent in the last 28 days
Source of reviews – The percentage of your reviews based on the review's source, such as automatic invitations, manual invitations, and organic reviews
Distribution of stars – The percentage of your reviews from each star level
Company profile page impressions – The total number of visits to your company profile page from different sources, such as the Trustpilot homepage, TrustBoxes, or Google Search
From Trustpilot – The number of times your company profile page was searched for and visited from the Trustpilot homepage
Note: It may take up an hour before the statistics are updated after you receive reviews or send out invitations.