If you're a reviewer who no longer wants to have a Trustpilot account, you can delete your user profile. We do not delete company profiles or reviews.
We get it. Sometimes relationships come to an end. And while we'd love for you to keep your Trustpilot profile, you might want to delete it and leave the Trustpilot community.
To delete your user profile and your posted reviews:
On the Trustpilot homepage, select Log in to log in to your account.
Point to your profile picture and, in the drop-down menu, select My settings.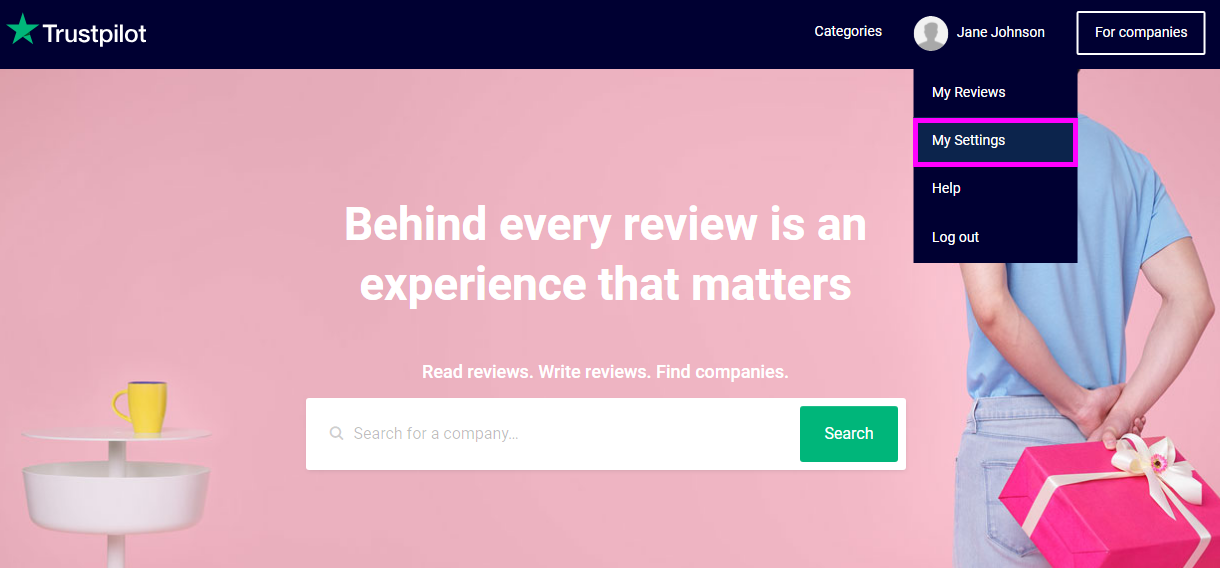 On your profile page, in the Delete user section, select the Delete my profile button.
In the confimation dialog box, enter your email address, then select the Delete button.
Important: When you delete your account, any reviews you've written will also be deleted. This process is irreversible.
Do I have a profile?
If you wrote your review in response to an invitation, an account was created for you when you chose to publish and we sent you a welcome email at the time. Every review has to be connected to a profile with a real person behind it. This means you can log in to your account and edit your display name and account settings.

To access your profile, click the link in the welcome email or, if you no longer have the welcome email, use the email address where you received the invite to reset your password. Now use your login details to follow the guide beneath.
Delete your review invitations data
If you've received invitations to write reviews on Trustpilot from companies who use our services and you also want to delete the data associated with these invitations, please contact the companies that asked you for the review directly. They are the data controllers for this data and can delete it for you.
If they're unsure how to do this, refer them to our information on how to delete review invitations data about a particular person.