If you're a reviewer who no longer wants to have a Trustpilot account, delete your user profile. We do not delete company profiles or reviews.
We get it. Sometimes relationships come to an end. And while we'd love for you to keep your Trustpilot profile, you might want to delete it and leave the Trustpilot community.
To delete your user profile and your posted reviews:
On the Trustpilot homepage, select Log in to log in to your account.
Point to your name and, in the drop-down menu, select My settings.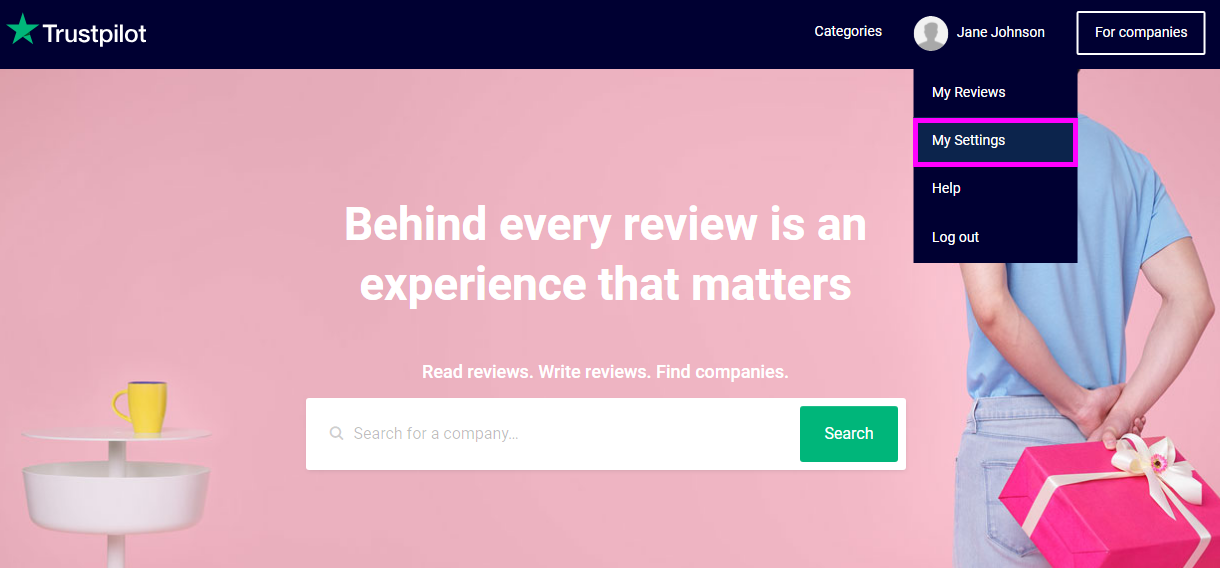 On your profile page, in the Delete user section, select the Delete my profile button.
In the confirmation dialog box, enter your email address and select the Delete button.
Important: When you delete your account, any reviews you've written will also be deleted. This process is irreversible.
Delete your review invitations data

If you've received invitations to write reviews on Trustpilot from companies who use our services and you also want to delete the data associated with these invitations, please contact the companies that asked you for the review directly. They are the data controllers for this data and can delete it for you.
If they don't know how to do this, refer them to our information on how to delete review invitations data about a particular person.