This article explains how your user profile was created, and will help you access the account you use to write reviews if you're unsure of your login details.
Do I have a user profile?
If you've previously reviewed a business on Trustpilot - however you came to do so - yes, you do.
If your original review was written in response to an invitation, your user profile was created when you published your review, using the email address that you gave to the business .
I don't know what my login details are
If you can't remember what your credentials are but need to access your account, you have two options:
1. In your email inbox, search for emails from Trustpilot. There should be a welcome email that you received when you left your first review. Click the link in the email to be redirected to your Trustpilot user profile.
2. Determine the email address that was used to create your account – this is the email address you used to communicate directly with the company you reviewed – and use it to reset your password on the Trustpilot login page.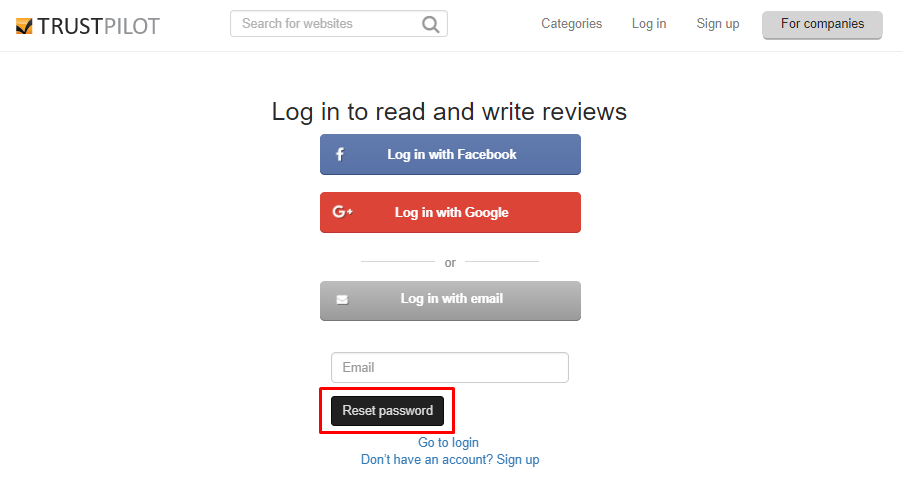 Why can't I leave anonymous reviews?
Trust and transparency are extremely important to us here at Trustpilot. They help keep our community safe and fair for everyone, including both consumers and businesses. Completely anonymous reviews remove accountability and can create a greater potential for misuse, making it more difficult to keep Trustpilot safe and fair.
You can freely select a user name that may or may not reveal your identity to the public, but your profile needs to be connected to an email address so that we can contact you if there's a question about your review. This is also a requirement under review industry guidelines.
Useful articles