Have you written a review on Trustpilot that you now can't find? There's a simple way to check its status - along with any others you've written - from within your Trustpilot account.
Some companies receive a large number of reviews each week, so finding a review you wrote a little while ago can be a difficult task, if all you're doing is scrolling back through the pages.
Thankfully, as a Trustpilot reviewer, all the reviews you've ever written are collected together in one place, so you can easily check them.
Log in to your Trustpilot profile
Before you can see your personal settings and reviews, you'll need to make sure you're logged in to Trustpilot.
On the Trustpilot homepage, click the link on the top right of the screen that says Log in, and log in using the email address you used to set up the account.
Find your reviews
Once you're signed in, click your profile icon in the top right of the screen
Select My Reviews from the drop-down list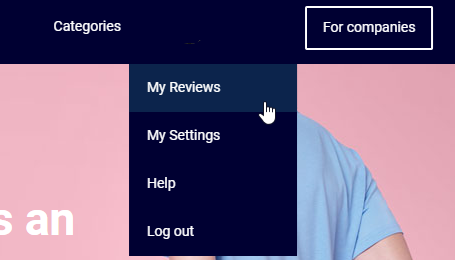 See all of your reviews together on your personal profile page
Manage your reviews
You can easily see if any of your reviews are awaiting action from you, for example if they have received replies, or have been reported and we have requested some further information from you. Your profile page is also where you can manage your reviews, if you need to
make changes or delete a review
. It's also where you'll find your statistics, such as how many people have read or found your reviews helpful.