Invite your customers to leave a review using your own email service; just copy the link found under the Basic Invitations module, and paste it in emails to your customers.
When your customers click the link, they are sent to your company's review form on Trustpilot.
Please note that your users will have to log into Trustpilot or create a Trustpilot account in order to post a review.
You can let us know if you are actively inviting customers by clicking the checkmark box and then clicking Save settings.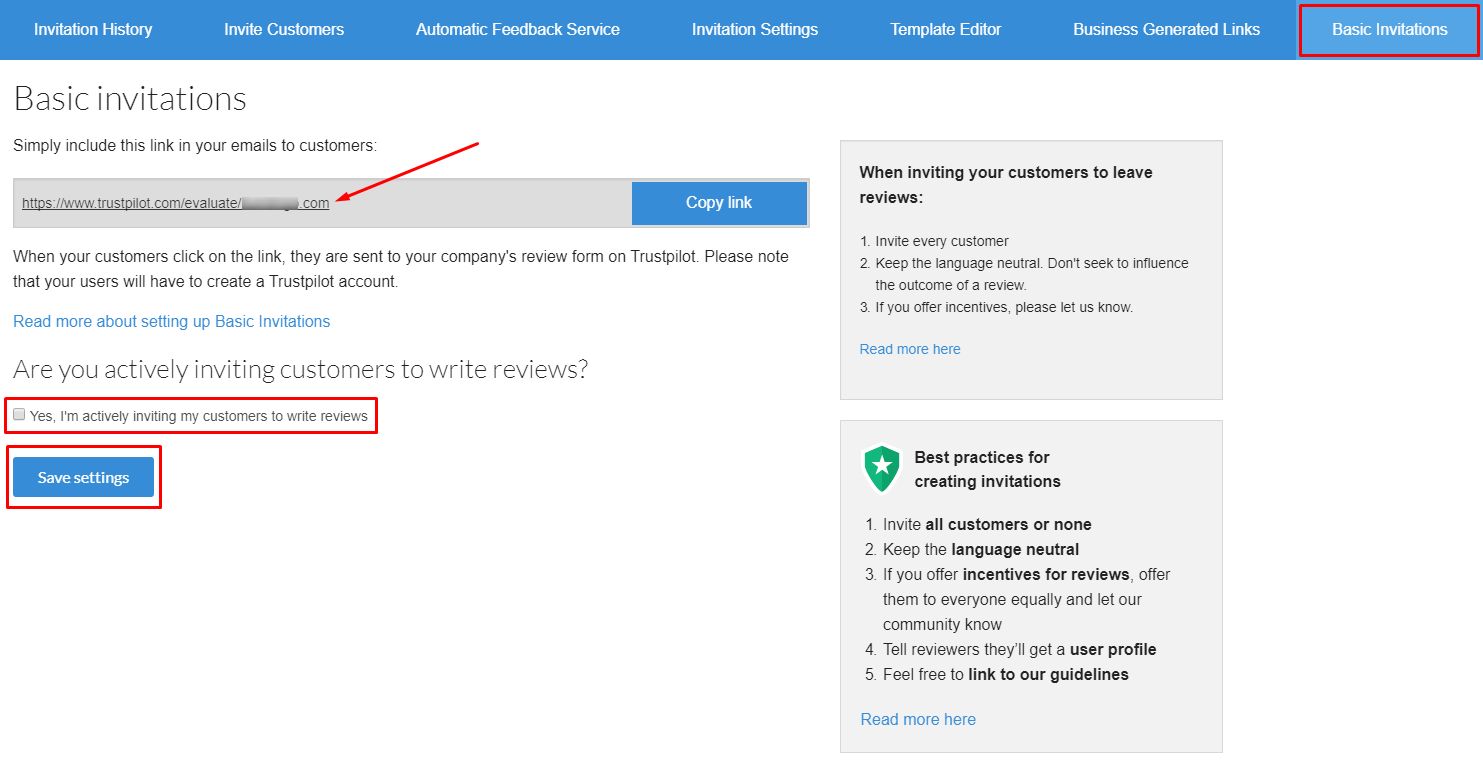 Similarly, to maintain transparency, you should also let our community know if you're offering any incentives in return for reviews. If you inform our Compliance Team via email, we'll make sure the information is added to your company profile page.
For more information on why you should consider using invitations for your business, have a look at the Trustpilot blog.