The TrustBox Newsletter is a dynamic widget, which helps you to easily showcase your stars and reviews in your email marketing campaigns.
It's easy to implement: simply copy-paste the TrustBox code into your email template's HTML editor.
It's dynamic: The TrustBox will update automatically to show your latest TrustScore and reviews.
Available in 3 mobile-ready layouts: Pick the layout that fits best into your email template. All layouts are available in light and dark color themes.
If you would also like to add a TrustBox to your email signature, check out TrustBox Signature implementation guide.
Step 1: Pick and configure your TrustBox Newsletter
To get started, login to your Business Portal and go to Integrations > TrustBox Newsletter.
Pick and configure the layout you'd like to use and click on Get code.
If you choose to show a review quote, you'll see additional configuration options. Follow this guide to get help configuring your TrustBox Newsletter to show your latest reviews.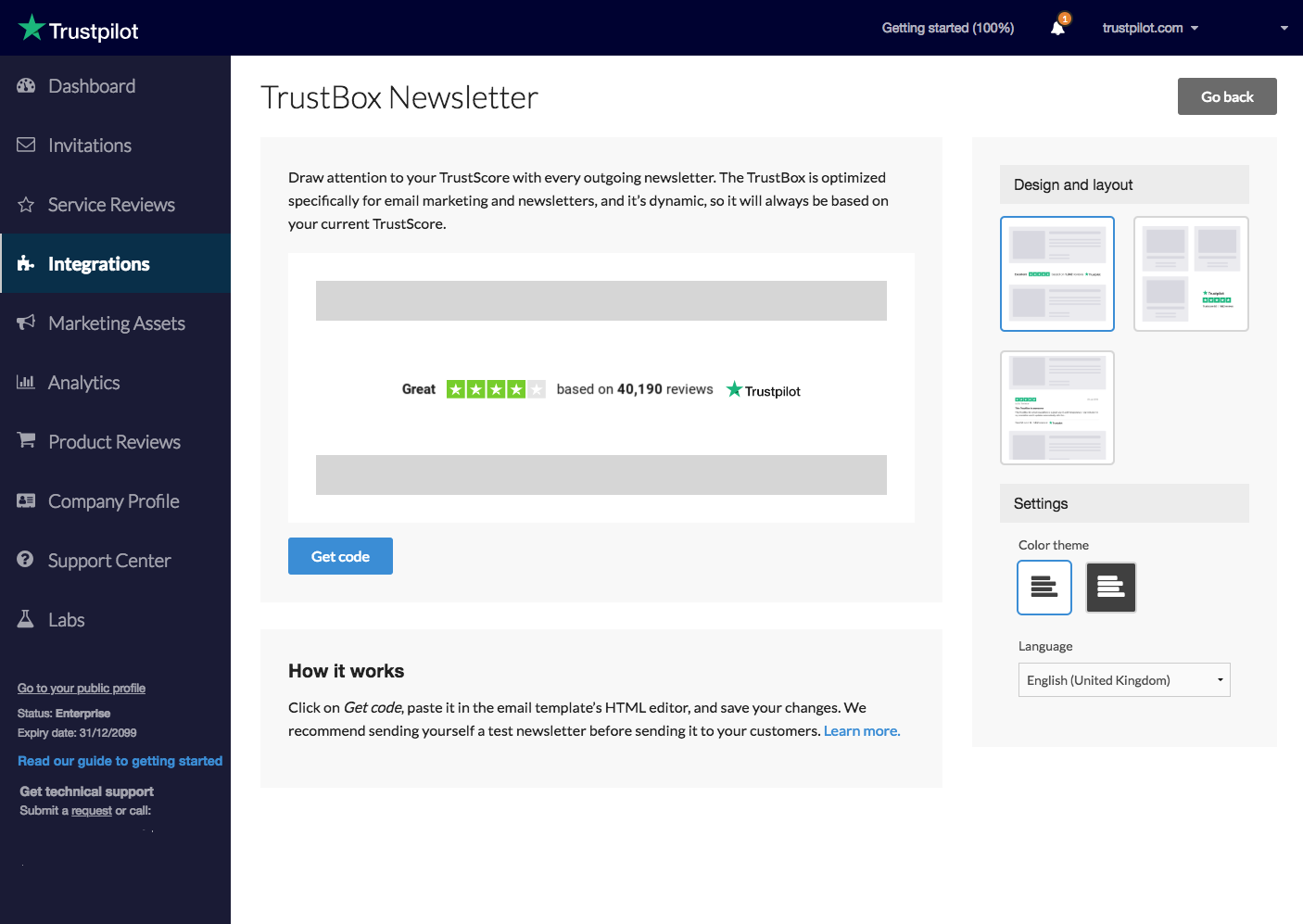 Step 2: Copy-Paste the TrustBox code into your email template
Copy-paste the TrustBox code in your email template's HTML editor where you'd like the TrustBox to appear. Depending on which email marketing tool your using, you can edit the HTML of a selected block, add a code block specifically for the TrustBox code, or simply edit the HTML of your email template.
We recommend sending yourself a test email before sending it to your customers.
Learn more about code content blocks in MailChimp.