What is a product catalog?
A product catalog is a detailed list of all the products (or services) you sell and for which you are collecting reviews. Your product catalog on Trustpilot includes details about each of your products such as name, a link to a picture of the product, GTIN, and more. You can use your product catalog on Trustpilot to enrich your reviewers' user experience. You can also use your product catalog to enrich your ads on Google with star ratings and thereby potentially increase sales.
How is your product catalog used?
Enriching the product review form
Trustpilot will use the information from your product catalog to optimize the user experience of your customers, e.g. by enriching the webpage where your customers write their reviews. If you provide a name and a picture of each product in the product catalog, they'll be added to the review form. These product details can increase the conversion rate of the invitations you send to your customers.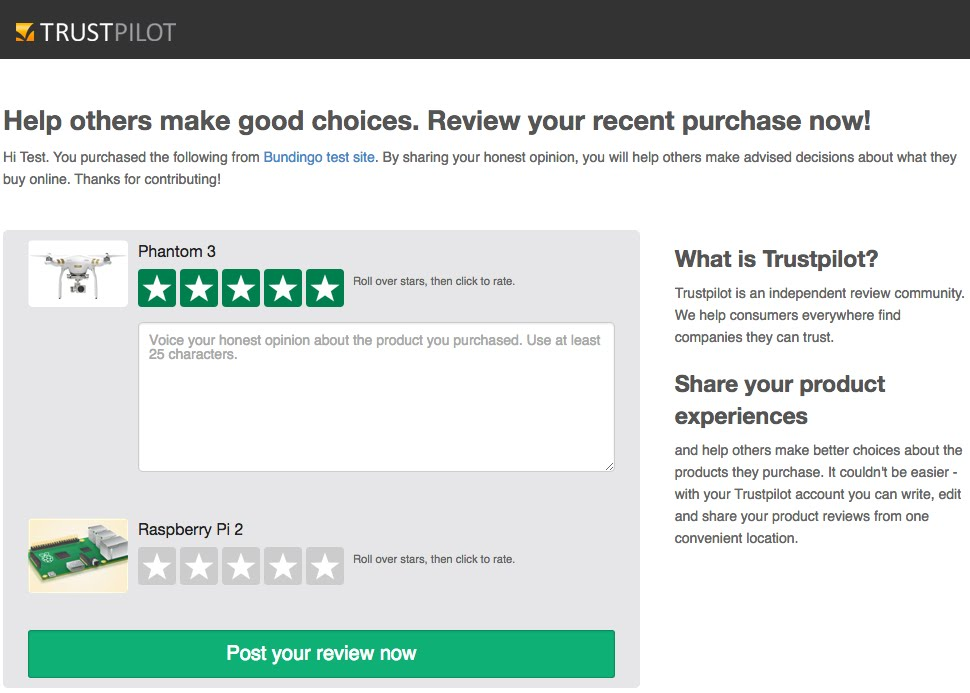 Enriching your Google ads with product ratings
If you are among the fast growing number of companies purchasing ads on Google (aka. Product Listing Ads), then you can use your Trustpilot product catalog to enrich your Google ads with product star ratings. Enriching your Google ads with star ratings can help your products stand out and increase sales.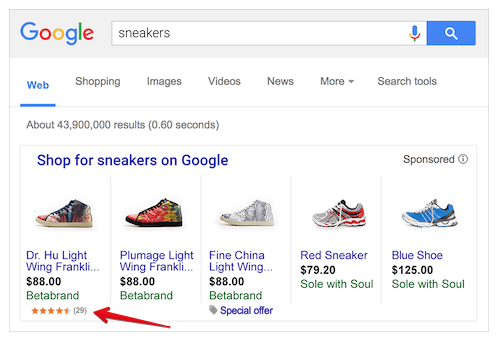 Setting up your Trustpilot product catalog
It is easy to start using your product catalog on Trustpilot. Create a tab-separated file that contains your product details and submit a request to Support. The file should include the following column names (all lowercase) and the respective data for each of the products you sell:
sku (required)
title
link
image_link
gtin
mpn
brand
price
The file format for the product catalog should be a tab-separated(.txt) file. Most spreadsheet programs allow you to export data into a tab-separated file. Either of the options below will create a file with a name ending in the .txt extension.
For Microsoft Excel: Save the spreadsheet as tab-delimited text (.txt) by using Save As command in the File menu and by specifying the format type. In the Save As type drop-down box, select the Text (tab-delimited)(*.txt) option.
For Google Sheets: From the File menu, you can create a tab-separated file by selecting Download as, then Tab-separated values.