At Trustpilot, we like to test out different product ideas until we find the best solutions for our customers. That's why we introduced Trustpilot Labs - it's an experimental playground where we can test out ideas, and our customers can get free access to them. Keep in mind that because our prototypes are being built in a test environment, they may change, break, or be removed at any time, and we can't promise that they'll become part of our business product.

Labs prototypes are only produced in English, and they are unsupported by our Support Team, allowing our product teams to work efficiently and focus on experimentation. However, you're welcome to send us an email with your feedback at labs@trustpilot.com.
The primary goal of each Labs prototype is to eventually develop a product or feature that provides our customers with compelling value. Because the Labs environment allows us to test out new ideas in an efficient manner, our product teams can quickly gather useful customer feedback and usage statistics, to validate whether or not a Labs prototype is valuable.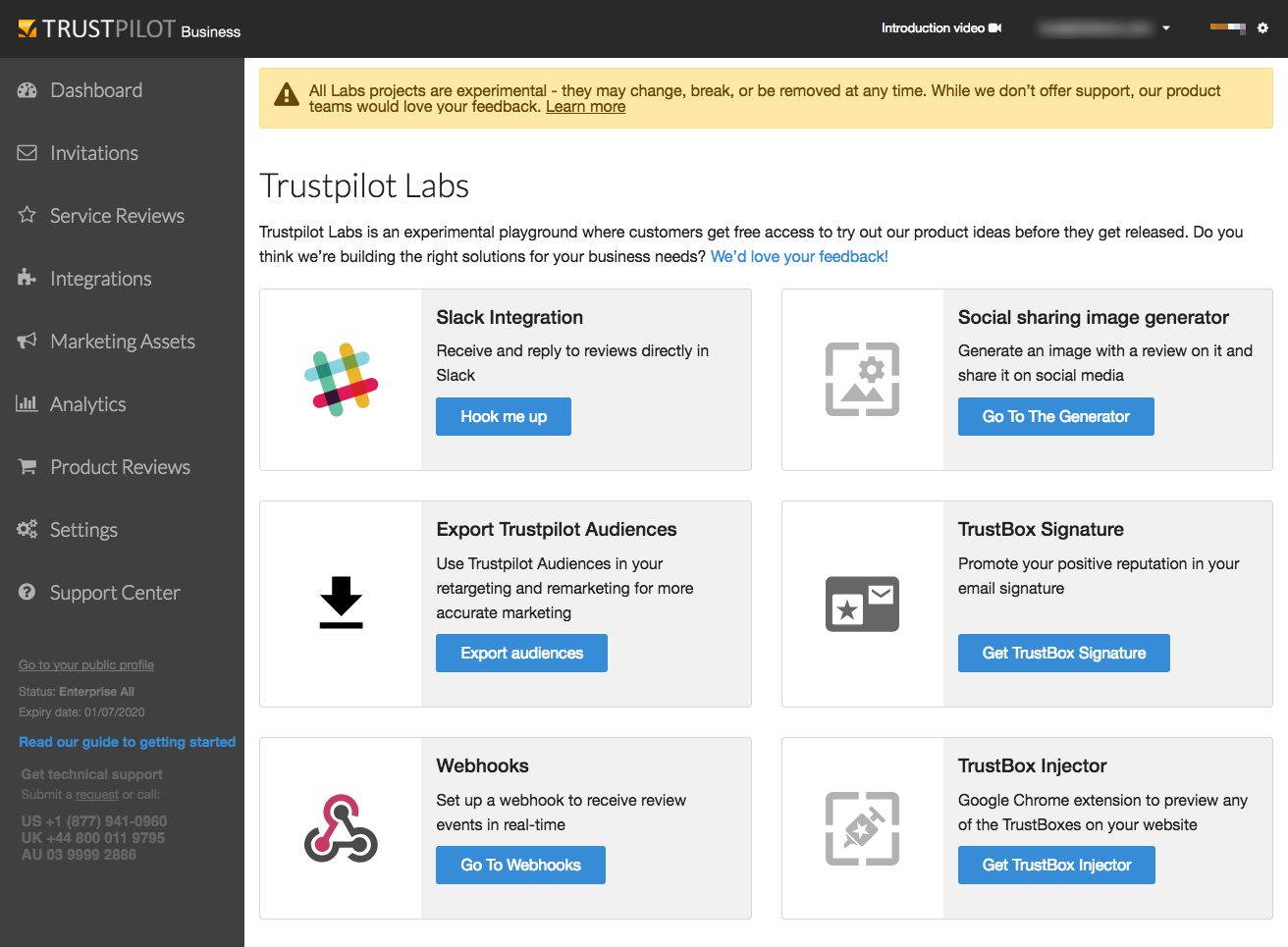 Please note that if a Labs project does eventually become a business product, you may have to upgrade your subscription to access it.