Trustpilot allows you to write multiple reviews about the same company after each time you have a separate buying or service experience.
Why write multiple reviews?
Companies and their products are always changing, for better or worse, and relevant feedback can help customers make more informed shopping decisions based on recent reviews. New reviews can help reinforce trust and credibility between customers and companies.
If you have made a new purchase or had a new service experience with a company that you believe has improved and deserves a second chance, write a new review about their service to let them and other customers know about the improvements.
On the other hand, if you recently had a negative experience with your favorite company, you can write a new and constructive review on their Trustpilot profile page to give them your feedback. Most companies welcome feedback and see it as valuable insight on how to improve their services.
How can I write multiple reviews?
In the past, a user had to edit their old review about a company to update the content. Now, you can simply write a new review after each buying or service experience. They will appear like this on the company profile.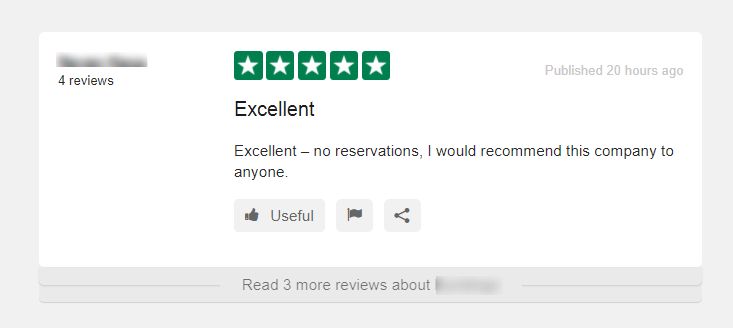 Your latest review appears first together with the company's reply. All your previous reviews are available underneath this review. The company's TrustScore calculation only includes your most recent review.
You can write a review on Trustpilot for each experience you have had with a company. If you have had multiple experiences with the company, you can write multiple reviews. To avoid flooding, you can write a maximum of one review in each 24-hour period, unless the company has invited you to review them multiple times.
You can read more about how to write a review, and editing existing reviews in our review FAQ.