Are you a repeat customer? Review a company each time you have a different buying or service experience.
Companies and their products are always changing, both for better and worse. Relevant feedback helps customers make more informed shopping decisions based on recent reviews. New reviews reinforce trust and credibility between customers and companies.
You could be a regular customer with a company, and one of their staff has given you exceptional service. Or maybe a business has vastly improved, and you want to let them know that you appreciate the effort that they've put in. Sharing your experience to help other customers while letting the business know that they're on the right track.
On the other hand, if you've recently had a negative experience with your favorite company, write a new and constructive review on their Trustpilot profile page to give them your feedback. Most companies welcome feedback and see it as a valuable tool they can use to improve their services.
How do I write multiple reviews?
Easily. Seriously. It's easy. Just write a new review after each buying or service experience.
To prevent people from spamming Trustpilot with reviews, you can only write one review in each 24-hour period (unless a company has invited you to review them multiple times).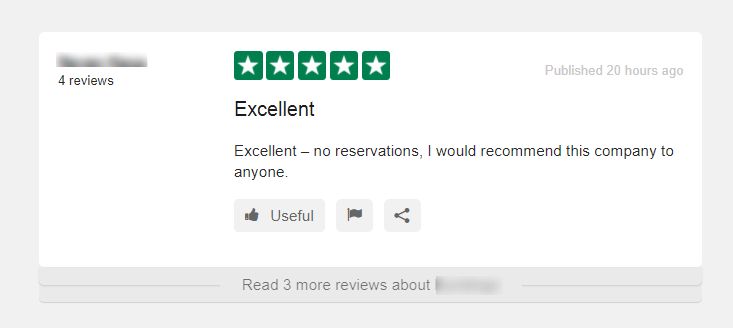 Your latest review appears first, followed by the company's reply. All your previous reviews appear beneath this review.
Trustpilot only factors in your most recent review when calculating the company's TrustScore.