Trustpilot offers multiple reviews, making it possible for your repeat customers to leave a review after each buying or service experience.
How will this benefit my company?

Better customer insights: The more reviews you collect, the better you become at understanding all of your customers' needs, giving you a more accurate understanding of your strengths and challenges. Multiple reviews from repeat customers can also reveal customers' loyalty.
New, relevant reviews: Companies improve and evolve constantly, therefore it makes perfect sense that your customer reviews should reflect your most recent changes.
Increased visibility in Google: Google loves fresh, relevant content, so collecting more reviews will improve your Google presence, your ability to get Seller Ratings and can even drive more traffic to your website.
Please note: Multiple reviews is completely free for all companies!
Can I decide how many review invitations I send out to my customers?
Yes, you are in control of how many review invitations you send to your customers. You can manage the invitation frequency directly from the invitation settings in your business account.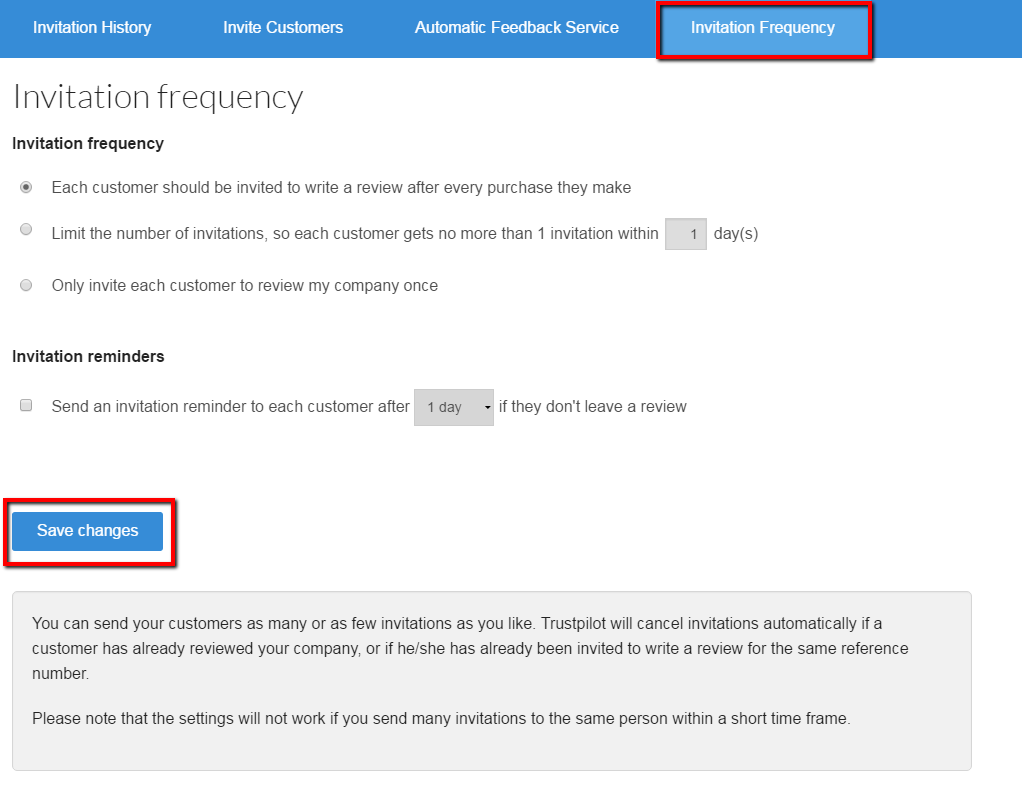 Please read our Company Guidelines to ensure that you are either inviting all customers to review you equally and identically, or in an unbiased way.
What about my TrustScore?
Only the most recent review from each customer will count towards your TrustScore.
How will multiple reviews appear on my company profile page?
The newest review is shown on top, along with your reply. Users can click to see earlier reviews.